Theory of superconductivity
Theory of unconventional superconductivity and pairing without quasiparticles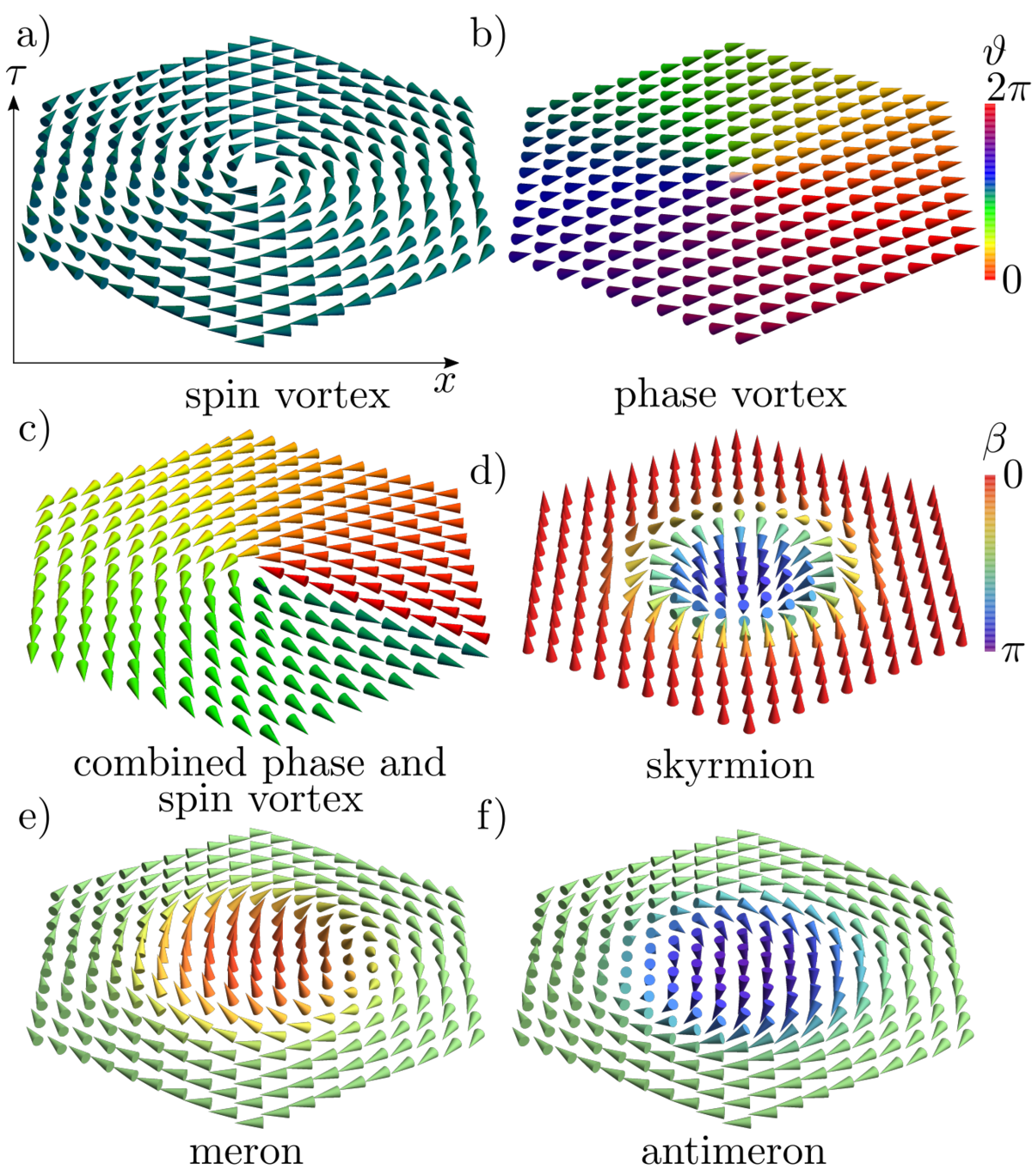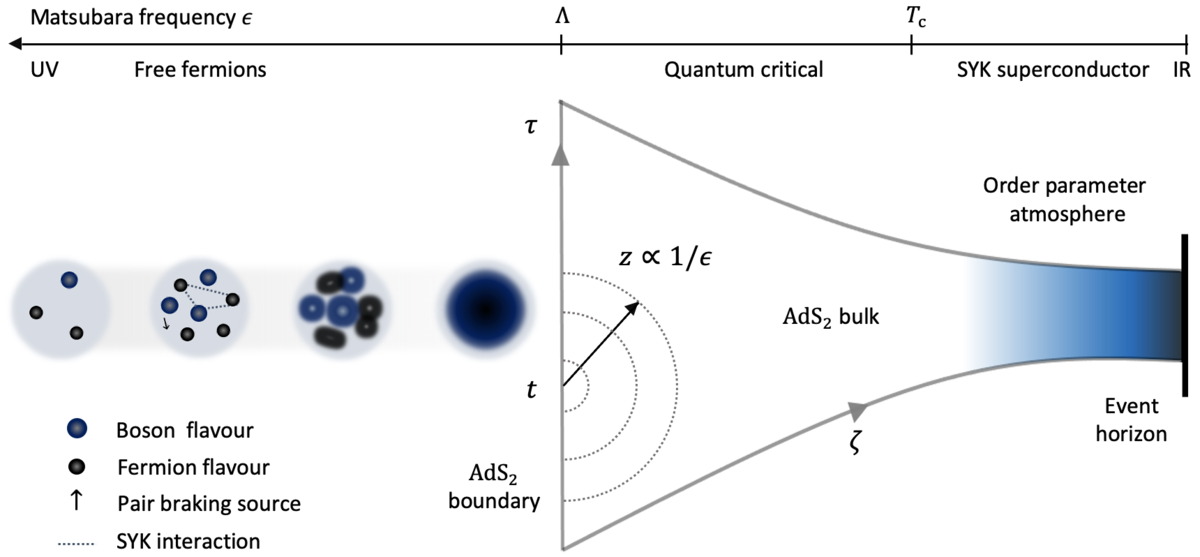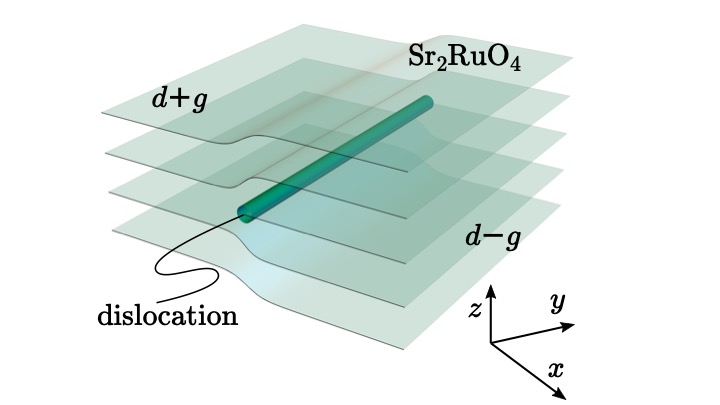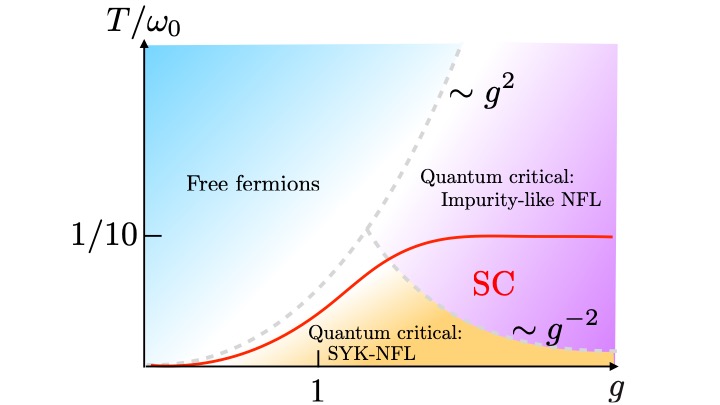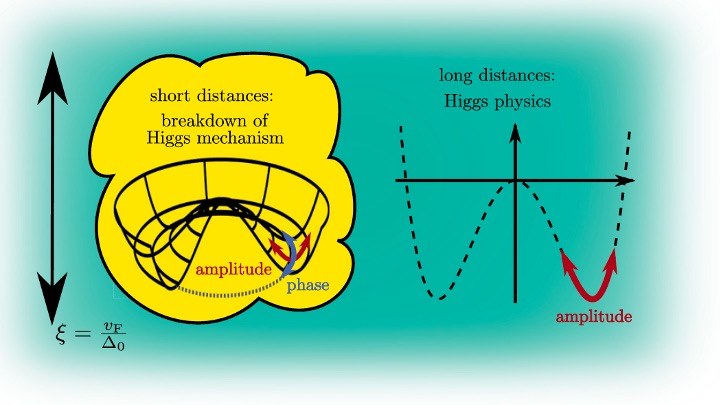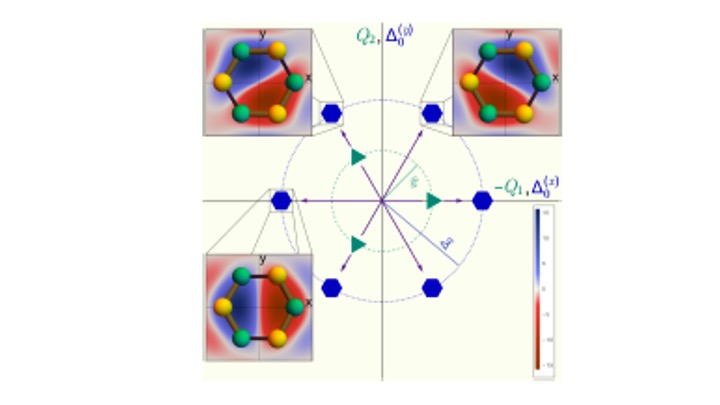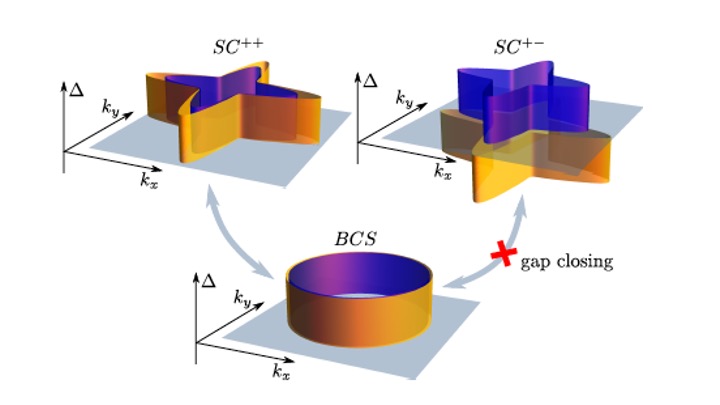 Our research activities in the theory of superconductivity are partly supported by the DFG transregional collaborative research center TRR-288.
The superconducting state constitutes one of the most fascinating ordered states of quantum matter. Our research activities are primarily concerned with various aspects of unconventional pairing states and with the question of supercondutivity without quasiparticles.
Superconductivity without quasiparticles
Superconductivity is the ultimate fate of a Fermi liquid at low temperatures. Since superconductivity occurs in many systems where sharp Fermi liquid quasiparticle excitations are absent, the conditions for pairing of incoherent electrons is an important problem in condensed matter physics. Key questions in this context are: Can one form Cooper pairs from completely incoherent fermions? What is the role of quantum criticality for pairing? Are there sharp quasiparticles in such a superconductor? Is the Cooper pair fluid that emerges still an ideal gas of pairs?
We have addressed these questions by analyzing the pairing problem in electronic systems near quantum critical points, pairing due to valence-skipping charge-Kondo impurities, and the RVB-pairing in doped Mott insulators for organic charge transfer salts and a doped valence bond state. Most recently, we demonstrated that critical and even fully incoherent electrons are undergo superconductivity, yet with reduced weight of the Bogoliubov quasiparticle weight and reduced superfluid stiffness. These results were obtained from the solution of a generalization of the Sachdev-Ye-Kitaev model to systems with strong electron-boson coupling. In particular, we were able to derive the gravitational theory of a holographic superconductor from the SYK model, which demonstrates that quantum critical Eliashberg theory and holographic superconductiviry are distinct perpectives of the same physical phenomenon.
Superconducting fluctuations, topological superconductivity, disorder in superconductors
We address a range of problems in the context of the theory of superconductivity. We proposed that topological superconductivity serves as indicator for unconventional pairing states in oxide interfaces, determined Cooper pair selection rules in systems with broken inversion symmetry, or showed that the Higgs mechanism in superconductors breaks down for length scales shorter than the superconducting coherence length due to the composite nature of the Higgs field, i.e due to the finite binding energy of Cooper pairs. The breakdown of the Higgs mechanism inside the superconducting coherence volume is crucial to ensure the stability of the BCS mean-field theory in the weak-coupling limit. We also analyzed the impact of impurity scattering in a number of multi-band superconductors, identifying generalizations of the Anderson theorem to unconventional pairing states. For one dimensional topological triplet superconductors we demonstrated dynamical zero modes enable algebraic charge-2e superconductivity, which is destroyed by fluctuations in non-topological superconductors.
Return to the research group - strongly correlated electrons.
Selected Publications (superconductiviry without quasiparticles)
Selected publications (superconducting fluctuations etc.)