Complex order in quantum materials
nematicity, time-reversal symmetry breaking, vestigial order ...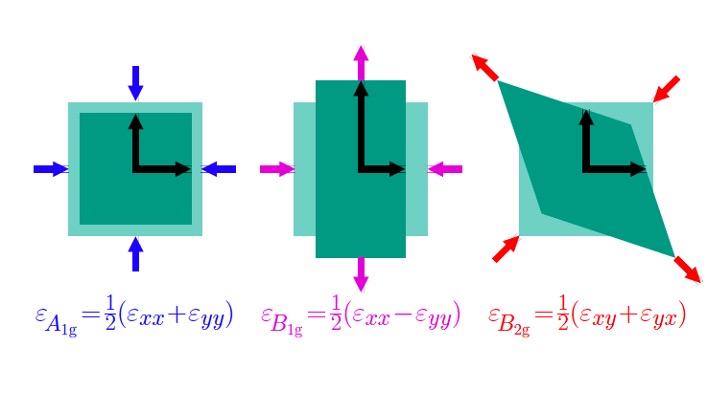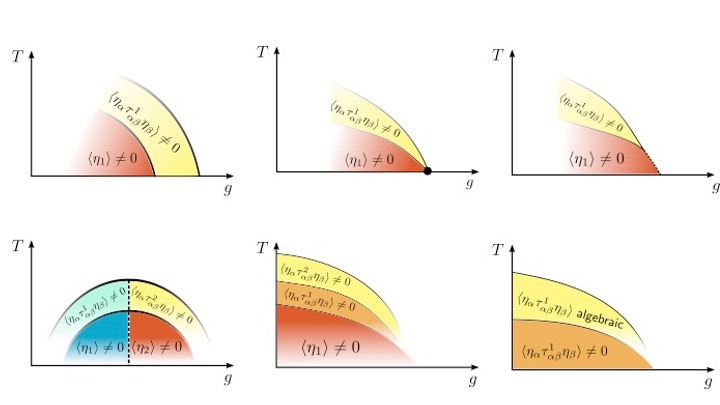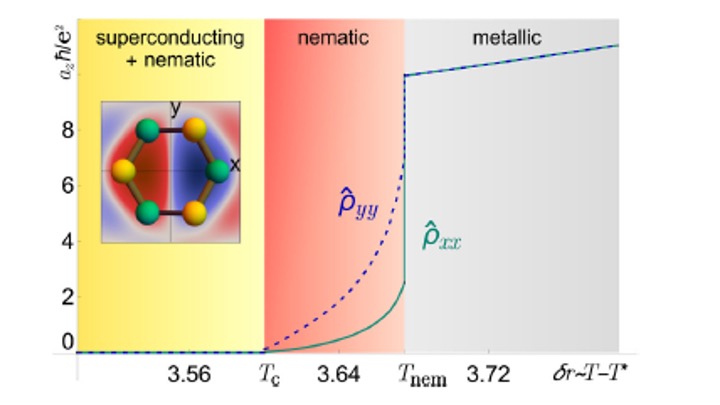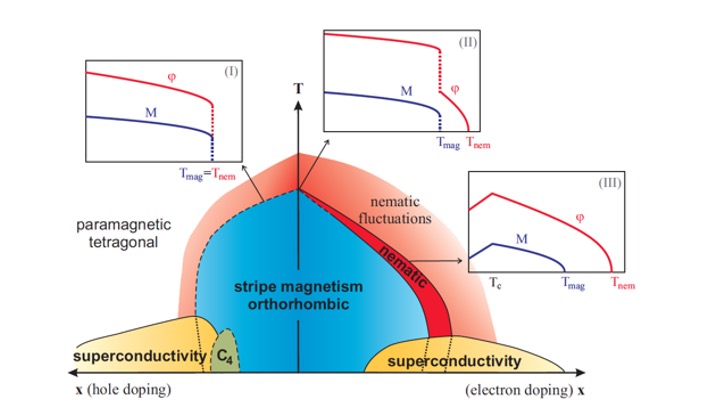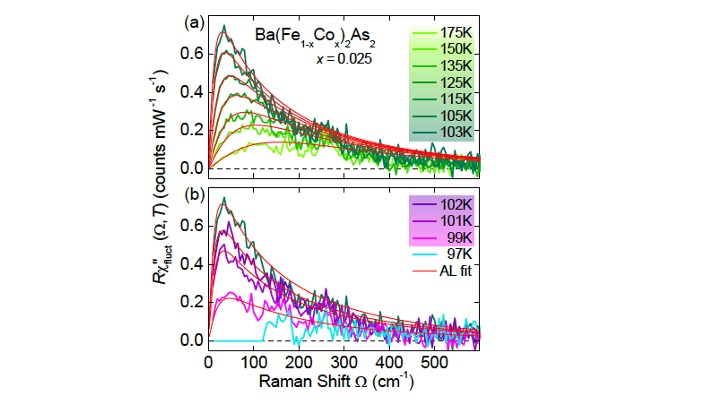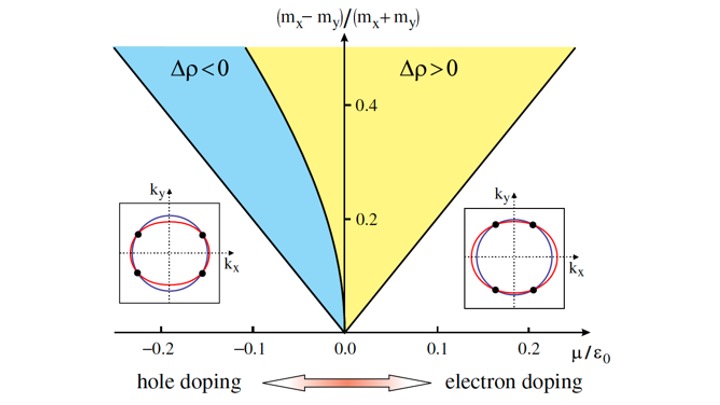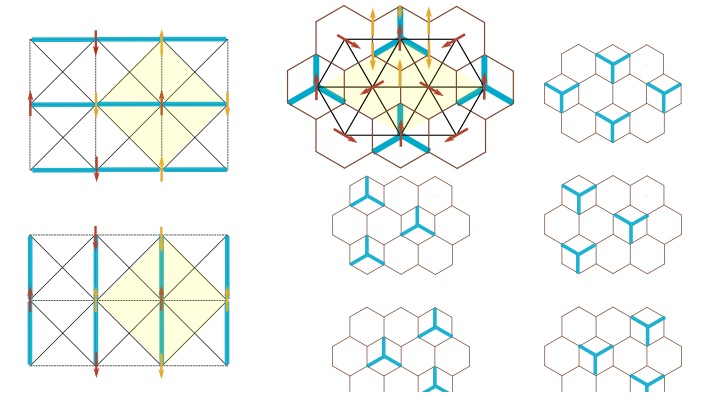 Our reseearch activities in the theory of complex order in correlated electron systems are partly supported by the DFG transregional collabporative research center TRR-288.
A hallmark of the phase diagrams of quantum materials is the existence of multiple electronic ordered states, which, in many cases, are not independent competing phases, but instead display a complex intertwinement. A particular realization of such intertwined orders occurs when a primary phase, characterized by a multi-component order parameter, gives rise to a fluctuation-driven vestigial phase that is characterized by a composite order parameter. This concept has been widely employed to elucidate nematicity in iron-based and cuprate superconductors. This notion also applied to a variety of phases such as nematic superconductivity or time reversal symmetry of multi-component superconductors. Electronic states with scalar and vector chiral order, spin-nematic order, Ising-nematic order, time-reversal symmetry-breaking order, and algebraic vestigial order emerge from one underlying principle.
Return to the research group - strongly correlated electrons.
Selected Publications: